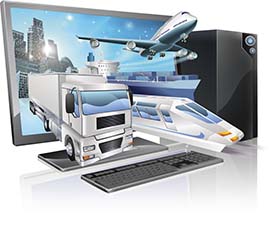 Addresses the Needs of Importers

Elliott's Import Export Software allows you track your future inventory availability by merging requirements (i.e. sales orders) and replenishments (i.e. purhcase orders) real-time. When you see a negative quantity balance in your future time line, it means there is an issue you need to address.

This feature gives you a valuable and flexible tool to forecast and plan future inventory so you can manage vendor deliveries and customer expectations.

Our Importer Software provide importers the ability to handle the following:
Elliott Business Software - Importer / Export Software


Located in Los Angeles, California, we have a lot of experience helping local importing and exporting businesses run efficiently. Our Elliott Business Software is the ideal solution if your business is importing and exporting goods.

It is a powerful importer software that will help you manage and track goods from the purchasing stage, to the delivery of goods on the ocean, to port arrival, and to the delivery of goods to the customers. The system also handles calculation of landed cost, and supports EDI communications if required.