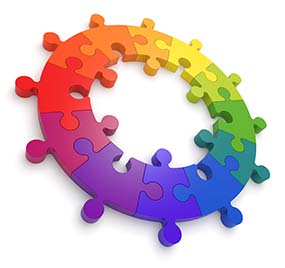 Email Order Acknowledgement

When an order is placed for any customer, an order acknowledgement may be optionally sent via email. This can be done immediately at the time of completing the order entry process. Or all order acknowledgements can be run at once using the included batch routine.


Email Shipping Notification

Just as with the Order Acknowledgement, which can be sent via email, shipping notifications also can be ent via email. It can be sent for open or invoiced orders and can optionally include tracking information. In addition, it can be setup as a defer process, which means you can specify a time later in the day where the system will automatically email shipment notifications to your customers.




Shipment Tracking

If using the Starship Manifest System, and Starship is configured to write the tracking number of a shipment back to the database notes, right clicking on the note will launch the Internet Browser and send the UPS or FEDEX tracking number directly to the appropriate web site.

This tool is imperative for customer support staff that will often receive calls inquiring as to the status of their current order. By looking up the appropriate order, not only will the staff person be able to determine if a shipment has left the company, but they can take the process one step further by finding out exactly where the shipment is in the UPS or Fed Ex Process, as well as provide the anticipated delivery date as reported by the carrier.

If your not using Starship and do not intend to switch to Starship Shipping Manifest system, Elliott V7.x can update manifest-tracking numbers (Notes) in Elliott manually. This will allow you to track the orders shipment through Elliott or Web Order Inquiry. Users can also send email shipping acknowledgements with the tracking number with a hyper link to the UPS, FedEx, USPS and Airborne Express (newly supported in V7.x) website.

For packages that are not processed through shipping manifest (i.e. Truck), you can optionally send shipping acknowledgements after billing selection, invoice printing or posting.