A/P - Accounts Payable

Timing can be everything in Accounts Payable. Achieve that all-important timing, as well as increase cash flow management, by implementing Elliott's Account's Payable module. A comprehensive accrual module, you'll save time by streamlining all your vendor accounts. You can input numbered vouchers to track new payables, credit memos, prepaid expenses, cancellations and admustments.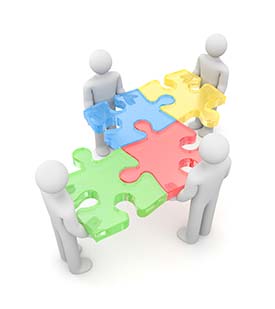 P/R - Payroll

If you employ people, then you have a payroll system you must manage. It's vital that the data be accurate and secure. Achieve total confidence by implemnting Elliott's Payroll module.


Bank Book - BB

Elliott Bank Book is a cash management system that integrates all your cash-related accounts and transactions for quick, organized reporting and reconciliation. This module helps you better track your cash position, so you can make knowledgeable and timely decisions for your business.


I/M - Inventory Management

It's critical managing inventory levels to be able to extract and analyze data to efficiently control your company's budget and resources. You'll find Elliott's Inventory Management module provides you with a comprenhensive tool that records and maintains both manufacturing and distribution inventories for multiple warehouse locations.


COP - Customer Order Processing

Processing your customers' orders demands more than just order entry. It requrie the power and flexibilty inherent in Elliott's Customer Order Processing (COP) package. Accompanied by Elliott's Accounts Recevialbe and Inventory Management modules, COP streamlines every step of your order processing.


P/O - Purchase Order & Receiving

Organize and administer your company's purchasing process to decrease tiem invested in paperwork and increase efficiency. You can do just that with Elliott's Purchase Order and Receivings module.


BOMP - Bill of Material and Production Order

If your business is distribution and/or light manufacturing, you need a bill of material processor that can eliminate the headaches or organizing and managing inventory and assembly levels. You need Elliott's Bill of Material Processor module.

With Elliott's Bill of Material module, users will be able to easily enter production work orders and back flush the materials. I addition, users can caputre the production structure and add, change and delete components. It also captures any variance that may occur during production.